I always pride myself when it comes to dressing up on a budget so I got creative with this DIY pink clutch. Remember how I sewed an entire outfit last time with only a needle and some thread? Yes, I did! So, I went on one of those adventures recently and came up with this gorgeous DIY pink clutch.
The Iya Foundation Shows Solidarity to The Patcha Foundation
As many of you probably know, I am a diehard kidney advocate and a member of the Iya Foundation. In the spirit of solidarity, the Iya Foundation was invited by the Patcha Foundation (CASEC) this weekend for their fundraising gala for breast cancer. Obviously, my first stop was my go-to store, ASOS and I found this lovely pink dress for under $50. Certainly, that was already way too pricey for me so I decided to get everything else for the event from my closet.
Knowing that pink goes well with metallics, I picked out my metallic I35 Karlay floral embellished pumps by INC (I hope I can walk in them) from my closet. Then, I started wondering what I will hold as my clutch.
DIY Pink Clutch for Breast Cancer Awareness
Suddenly, out of the corner of my eye, I spotted my sewing kit and realized it was the exact same shade of pink as my dress. Unfortunately, the kit was too plain and needed something to give it some oomph. I found this old necklace that I had worn to a friend's wedding (Quinta Caylor, lol). After wondering how to attach it, I decided to simply hook it around the kit and viola! I got a whole new DIY pink clutch.
Now, I'm a little concerned this DIY pink clutch might be too much pink with my dress. Clearly, I am yet to try on the complete look. However, when I placed the clutch alongside my dress and shoes, it looked banging!
I will be sharing a post with the final look from the event. Please stay tuned to see how it turned out! Don't forget to follow us on Facebook, Twitter, and Instagram.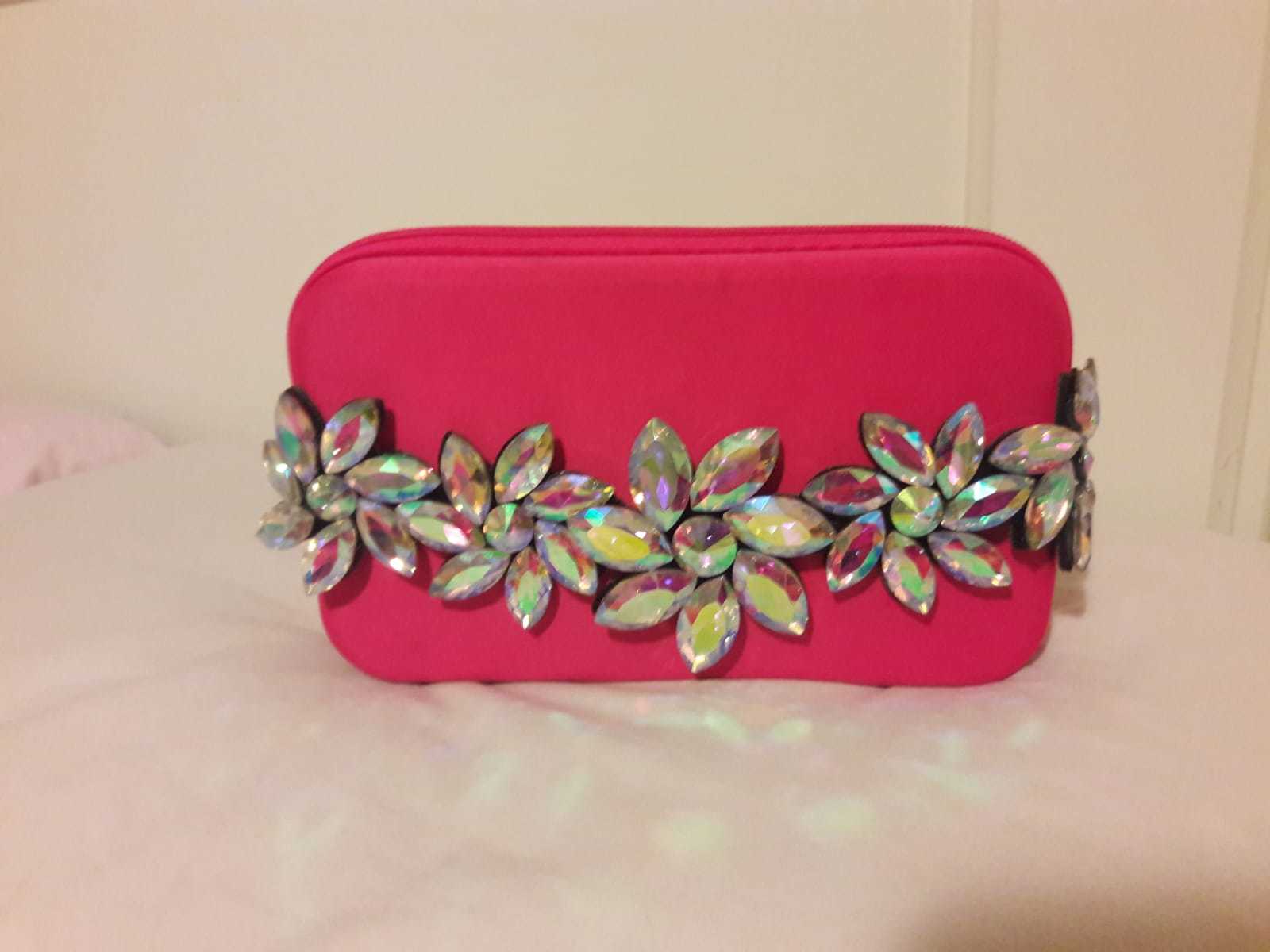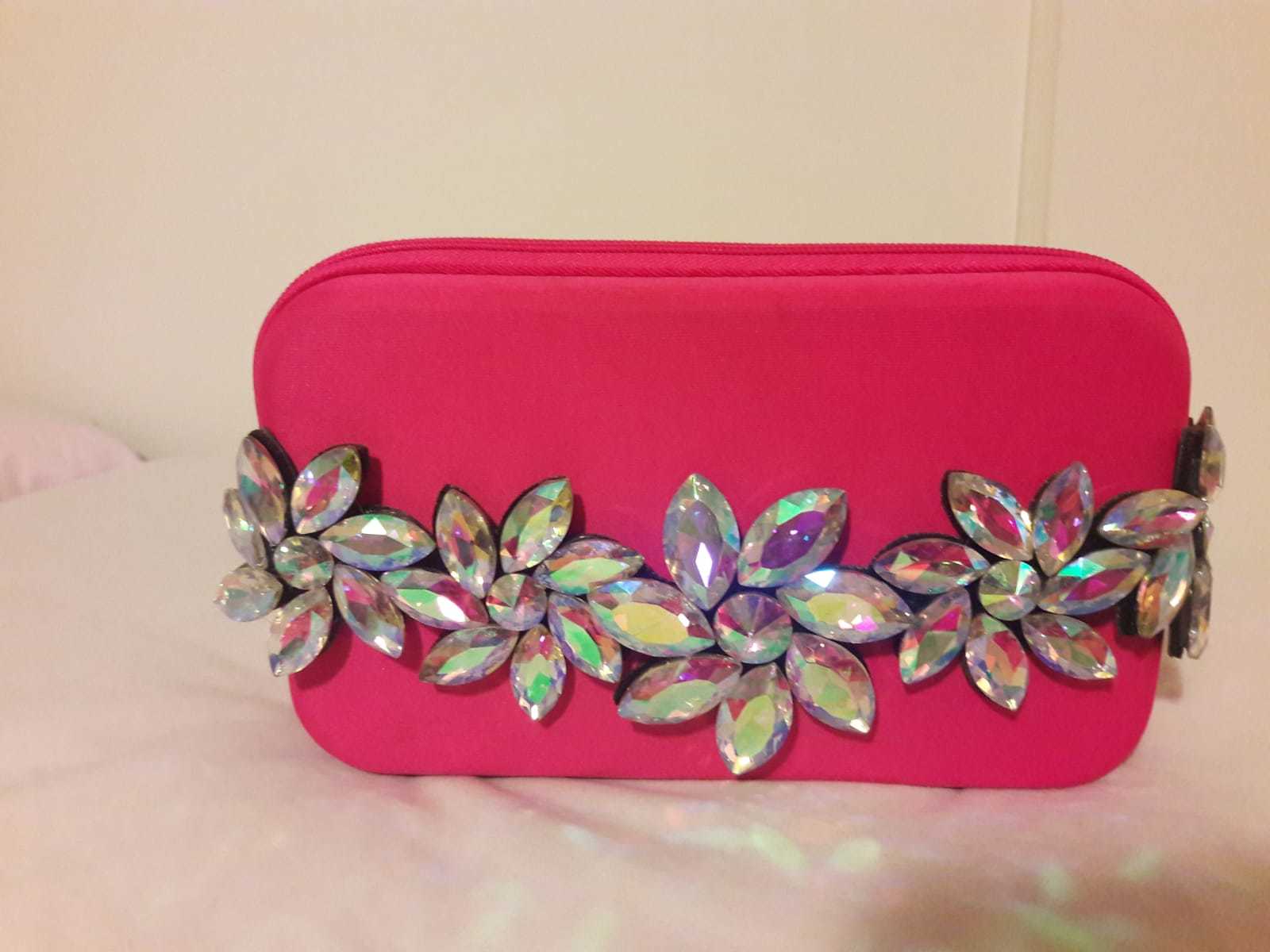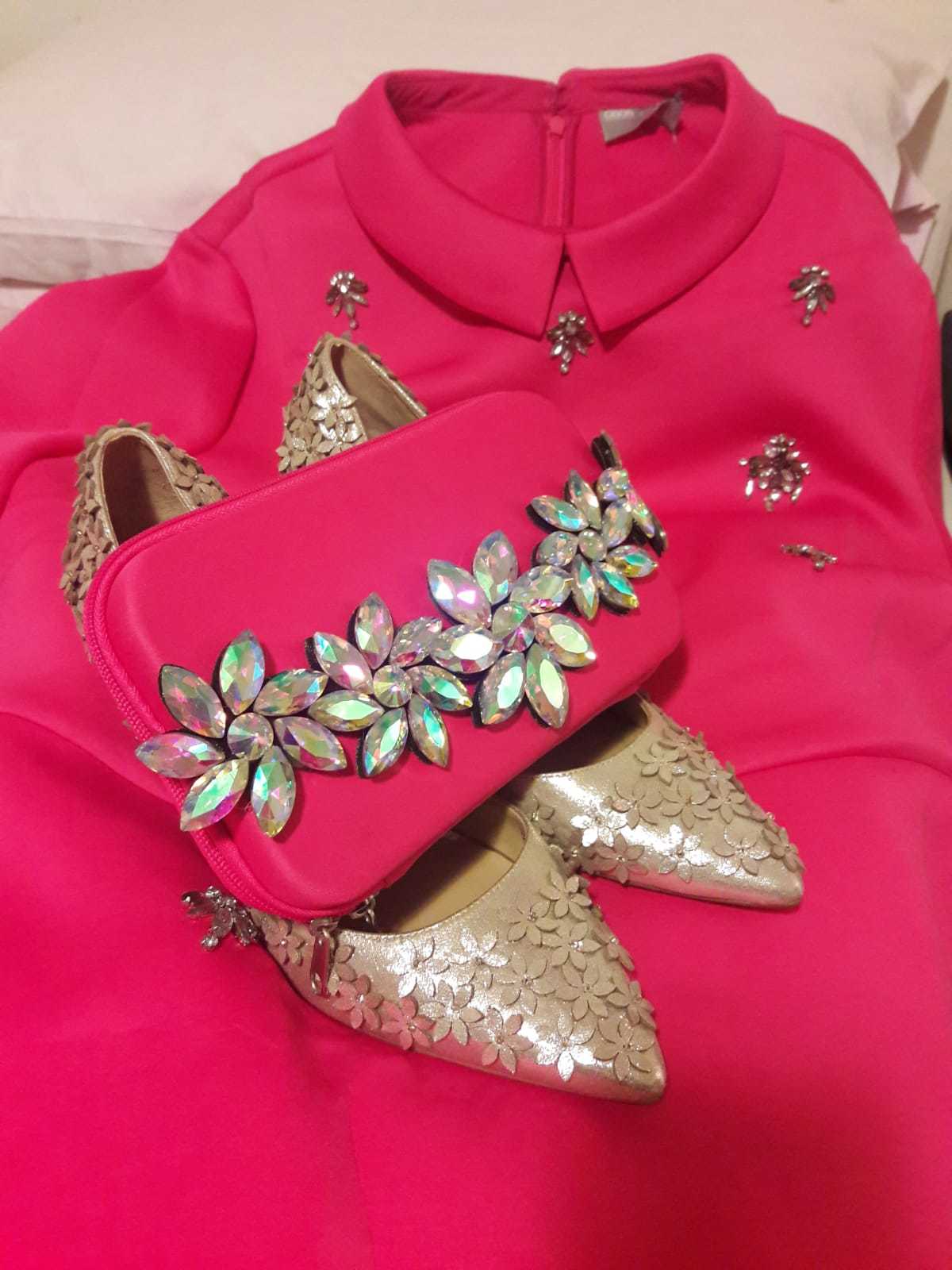 Shop similar item Here